Critical Control Points in Asset Integrity Management
This paper deals particularly with the controls that are required in Asset Integrity Management (AIM), a sub-component of PSM. It describes the high level rationale, framework, and critical control points that must be enforced to assure asset integrity. It then concludes on an Asset Integrity Management System (AIMS) that is used in dss⁺ as an implementation framework to assure all controls are in place and to establish and sustain continuous improvement protocols for the system.
Read More
Published on Jan 18, 2020

Business competitiveness is continuously on the increase and this has forced stakeholder value propositions to focus on intrinsic value that supports longer-term sustainable performance rather than shareholder value. In other words, the purpose has become paramount. With purpose comes a responsibility to act in good faith, and reduce impacts on the public, communities, and employees. To achieve this, companies now need robust systems to support operational excellence, integrated operational and business risk management as well as performance optimization of the production systems, with the ultimate goal of preventing accidents and maximizing financial and social outcomes of the company concurrently.
Effective Process Safety Management (PSM) is particularly critical in protecting people, communities, and assets, and thus delivering upon the financial and social contract with stakeholders. It is also an inherent part of operational excellence and operational risk management because of the statutory and business continuity risks that poor PSM poses. Fortunately, PSM has evolved into a mature technical model and there is now an opportunity for companies that have learned how to implement a successful PSM framework to leverage the same management systems and controls toward performance optimization.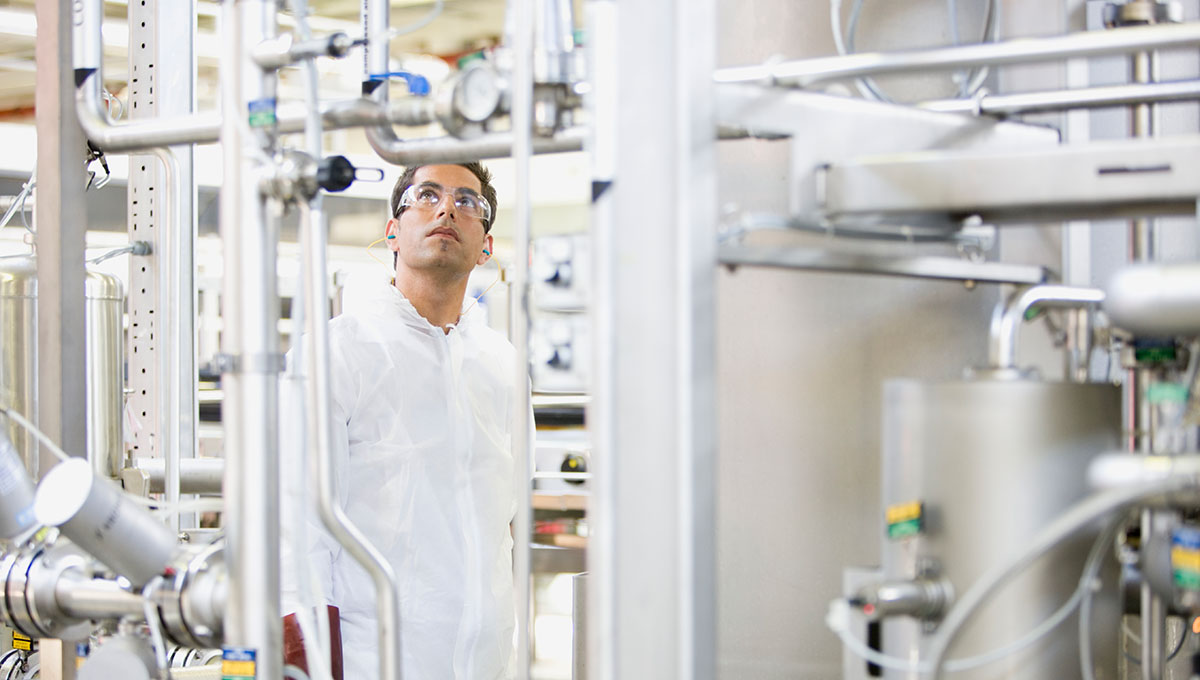 Corporate governance has shifted away from a shareholder-driven, short-term focus on financial performance. Stakeholders are now central to the drive and demand for long-term intrinsic value. The most successful companies approach governance through "wisdom"1 in the assessment of emerging threats, challenges, and opportunities to intrinsic value. These companies also do not shy away from their Environmental, Social, and Governance (ESG) responsibilities.
The importance of preserving long-term intrinsic value is reflected in market sentiment and investment trends across the world. In the USA, for example, the share of managed funds with direct or indirect ESG strategies has increased from approximately 30% in 1995 to 88% in 2018 ($13 trillion out of $14.7 trillion)2.
Although intrinsic value involves a complex set of political, economic, socio-cultural, and technological factors, most industrial firms are also faced with direct physical threats from the facilities that they run. The consequences of process safety accidents, for example, may result in any combination of fatalities, destruction of facilities, environmental damage, reputational damage, or even direct criminal prosecution. Striking examples of major accidents include the estimated $65 billion in costs that BP incurred as a result of the Deepwater Horizon spill in 20103 and the more recent explosion at the Philadelphia Energy Solutions refinery that resulted in the company filing for bankruptcy protection4.
In response to such events, institutional and industry-led efforts have led to robust frameworks for Process Safety Management (PSM). The wisdom of adopting a robust PSM strategy is imperative not only to the minimization of business continuity risks but also to the optimisation of asset performance opportunities.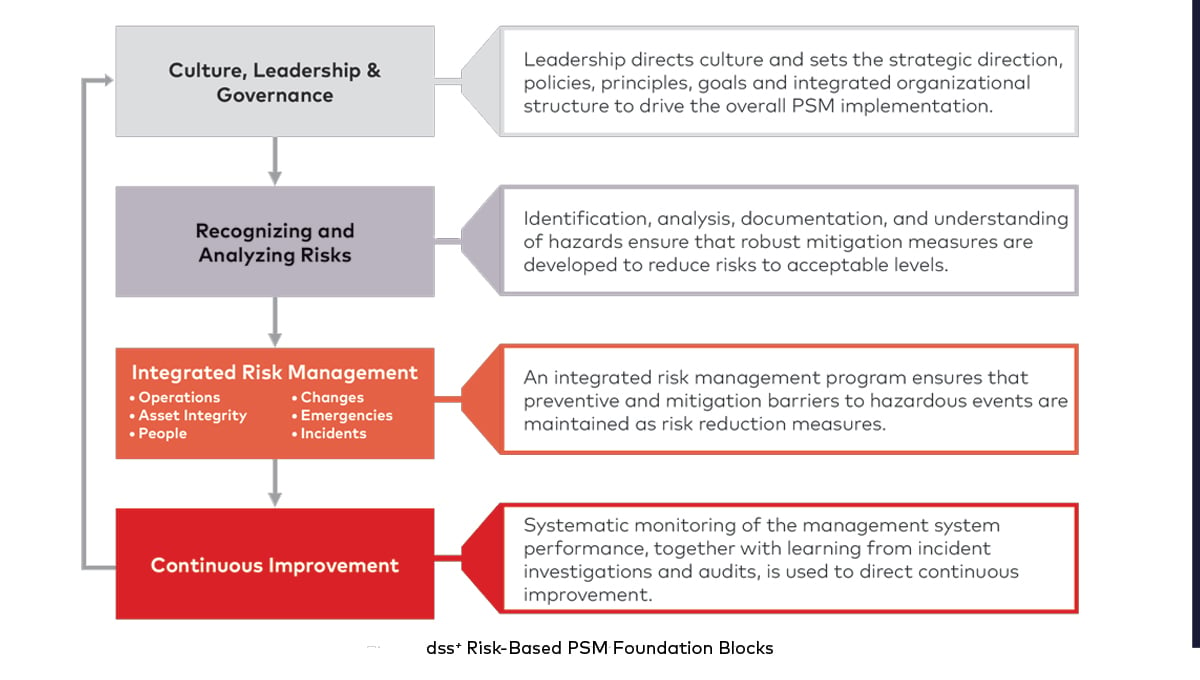 However, risks can only be successfully managed if the PSM system functions effectively. In our experience as dss+, companies tend to have well-clarified procedures, but they fail to adequately consider the human factor. In order to successfully reduce risk to operations and protect the mechanical integrity of equipment, companies need a combination of leadership support, resources, administrative discipline, strong safety culture, and the capabilities to sustain the improvements. Doing so will provide opportunities to make operations more efficient and reduce cost – an imperative in the current context.
Feel free to get in touch with our Process Safety Management and Asset Integrity Management or Operational Excellence Teams to discuss your specific organizational challenges.
---
SOURCES:
Grove H and Lockhart J, Evolution of Corporate Governance towards Intrinsic Value, Corporate Law and Governance Review, Volume 1, Issue 1, 2019
US SIF Foundation, Report in US Sustainable, Responsible and Impact Investment Trends 2018
Reuters, BP Deepwater Horizon costs balloon to $65 billion, January 16, 2018, http://www.t.ly/5BV3
Reuters, Philadelphia Energy Solutions files for bankruptcy after refinery fire, http://www.t.ly/pk5k