A Passion for Protection: Surprising Lessons From a Career on the Industry Frontline
How to use challenging times to transform yourself and your work — and benefit your clients.
Nineteen years ago, Andrew Wilson was the Site Manager for a multinational organisation delivering maintenance services, when a co-worker called with the words every supervisor dreads: an operator had been pulled into a machine and killed.
Now the Director of Australia and New Zealand at dss+, Andrew shares how this experience forever changed how he views safety, sustainability, and his career.
Read More

The power of a story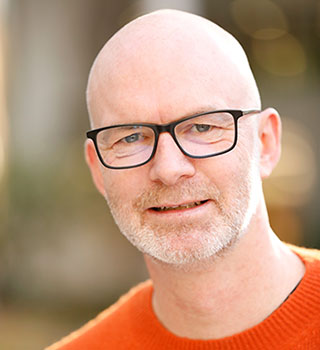 What happens when you're forced to deal with someone dying on your work site? It can break you — but it can also transform you if you make sure to shift your perspective and seek to improve how organisations everywhere operate.
"It's a story that drives me. I recently spoke about it with The Weekend Australian and I share it with clients to create a safe space to talk about transformational events," says Andrew.


"Talking about personal experiences helps leaders and organisations find their purpose. As the dss+ purpose statement — saving lives and creating a sustainable future — and its core values align with my own, I found it constructive to share my story."
But the experience, as we'll see, wasn't only impactful for Andrew.
The power of opening up
Scratch the surface and you'll learn how many people are scarred daily by a workplace fatality. According to a joint report by the World Health Organization and the International Labour Organization, almost two million people across the globe die annually from work-related causes, 360,000 of which occur from workplace accidents. That's nearly 42 deaths per hour.


But many leaders, even those affected, don't talk about it. Andrew's story opened the floodgates. Suddenly, he notes, "sharing my story invited others to do the same, allowing us to discuss the emotional impact on them, rather than just process reasons for the accident."
In a world of bottled-up alpha leaders and a 'fail fast and move on' mentality, opening up lets leaders reach out, reflect on risk awareness, and reinvigorate their passion for business operations that protect workers. Personal stories like Andrew's also underline that safety is more than a tick on a to-do list. It's a foundation for any responsible business.
The power of the carrot, not the stick
"We know that most children and adults respond better to positive reinforcement," says Andrew. But when it comes to safety, people are often bluntly chastised about what they';re doing wrong. The result? Many start to hide their mistakes or resent being called out.
Andrew believes that industry leaders need to focus on when the right thing is done to reinforce standards. "If someone makes a mistake, that can be a learning point too," he clarifies — "and by focusing on positive rather than negative reinforcement, teams will be more committed to achieving safety goals."


The power of crafting a sustainability culture as you would a safety culture
As Andrew notes, some organisations still view sustainability as a cost of doing business. Or a checklist of things to achieve and move on. Some managers, he shares, may say, "I have a series of objectives for safety, production cost, and quality. Oh, and by the way, can you reduce emissions as well?"


But to drive sustainability in business, we must live and breathe it – just like we would for safety, Andrew notes. "We should be thinking passionately every day of how we can cut emissions today compared to yesterday. It is a huge cultural change to turn decarbonisation from an 'I guess we have to' academic exercise, to a deeply ingrained aspect of operations."
The power of adopting traditional norms
Closer to home, Andrew uses his surroundings to learn new lessons. He lives in Southwest Australia, an area pounded by long, dry summers and short, wet winters. He is building a solar passive house in an ecovillage that runs entirely on solar power and harvests the available rainwater so that the village is self-sufficient. The careful design, aided by guidance from the Traditional Owners of the land, incorporates the local environment to minimise the village footprint.


In a small way, Andrew's mindset reflects how many organisations are evolving. They increasingly avoid shoehorning one "global" method into every situation and are adopting localised processes to protect local communities, traditions and nature.
The power of transforming work-life balance
Working practices must evolve too. When it comes to management consulting, Andrew shares that in some organisations, "There's a churn of junior consultants working tremendous hours who are spat out at the end. Using consultants in this way is damaging to their growth and learning, but also creates reputational damage to this industry."


This, he adds, is why it's so crucial to really empower teams with proper training and opportunities. That's how you provide clients with nurtured, experienced consultants, who can be effective partners in delivering value. As he notes, "It's only by building a sustainable connection with your own team that you can start building one with clients."
Keeping your passion for people, safety and sustainability alive in all situations. That's the power of +.