Helping Nespresso with their BCorp™ Journey
In 2019 Nespresso embarked on pursuing B Corp certification, seeing it as an opportunity to validate a long-standing commitment to sustainability. After scoping and pre-screening, followed by 18 months of data collection, evidencing impact and rigorous verification phase, alongside dealing with a global pandemic, Nespresso successfully achieved certification in April 2022.
Read More
Published on Jun 10, 2022

It has been a long journey that has taken data collection, collaboration, and transparency to new and often frustrating levels. But this is more than a certification. It's a movement, a community, and a way that businesses can make changes on a much bigger scale because they are associated to this world of business as 'a force for good.'
"B Corp certification reflects a 30-year Nespresso commitment to sustainability, transparency and responsible business. We are immensely proud to be joining a community of like minds who share our belief that profit and purpose go hand-in-hand. This certification brings added value for our customers and affirms to Nespresso fans that their favourite coffee brand is doing business the right way. Most importantly, B Corp certification inspires us to do more. It strengthens our commitment to our vision that every cup of Nespresso coffee has a positive impact on the world."
– Guillaume Le Cunff, Nespresso CEO
What is B Corp™?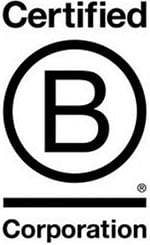 Certified B Corps are companies verified by B Lab to meet high standards of social and environmental performance, transparency, and accountability. B Lab looks at a business's impact across the five pillars of governance, workers, community, customers and environment. Any business in any industry can take the assessment and would need to score at least 80, out of 200 points, in the B impact assessment to be officially certified. There are two scoring factors; the operational score which assesses policies and processes, and the Impact Business Model (IBM) which assesses the positive and direct impact on stakeholder groups. It's important to recognise that B Corps are also required to meet legal and transparency requirements which include changing legal articles to ensure accountability, and re-certifying every 3 years.
"At the start of the journey it was all about having the external impact, but what we found instead is that it's all about the internal momentum and the change. We view B Corp completely differently now."
– Lineke Roberts, Global Sustainability Integration Manager, Nespresso
More than just a stamp mark
If a business is considering B Corp certification and simply looking at ROI and consumer awareness, then they are missing the point. It's so much more than that. The process and certification helps organisations to look at the whole business and structure it in a sustainable and holistic way. It's a huge undertaking, but if done correctly the process can bring everyone on board and be a force for positive change internally, as well as externally.
Relevance to size and nature of business
Despite having grown from SMEs, the B Corp certification is relevant to all businesses and can be just as meaningful to larger corporations. However, being a big multinational with global operations and many legal entities will inevitably bring a lot of complexities. The reality is that all companies need to be held accountable, need to find a way to live their values, and have transparency and evidence of what they do. This will only become more and more relevant. For Nespresso, the driving factor was a deep conviction that coffee can be a force for good and shape lives and landscapes for the better. So the challenges that come with being a larger business were simply no excuse for not pursuing the B Corp certification and proving that they are living up to those standards.
3 Top Tips for Multinationals from dss+
Be prepared to allocate significant time and resources.

Contrary to ISO 14001 where a few people may be sufficient to deal with the application process, the B Corp process really needs stakeholders to be assigned to the project over a long period of time, which could be anything from 1-3 years for a large organisation.

"The B Corp certification process is a deep dive into a company's positioning around sustainability. You are pretty much collecting every single KPI that relates to ESG. Commitment to put time and resources to it, beyond what you think, will likely be necessary."

– Senior Sustainability Consultant, dss+

Understand the assessment.

Consider what the assessment is actually asking for and then look beyond that to see what other questions this may raise. There is also the need to interpret how this can be evidenced and the operational angle of who can supply the information required and the mechanisms in place to achieve this.

"dss+ helped us a lot with understanding the questions, as well as the evidence that may be required by B Lab. Their support in translating the B Corp jargon into our business language was very useful."

– Lineke Roberts, Global Sustainability Integration Manager, Nespresso

Align your top impact initiatives to Impact Business Models (IBMs).

Consider the "impact initiatives and the ones to highlight and then find an IBM they align to, rather than vice versa.

"Measuring and improving impact opens doors. It's such a great way to create a sense of ownership"

– Tom Stewart, Senior Consultant, dss+