Mesea zero-incident safety transformation programme
Mesea, a subsidiary of Vinci Concessions, is the first private player in charge of the Paris-Bordeaux bullet train railroad maintenance. They ensure that 20 million passengers travel safely along the +300km railway they maintain. After the first year of operating, there was a wave of high potential (HiPo) safety incidents, prompting an immediate intervention of the executive committee.
Read More
Published on Apr 11, 2023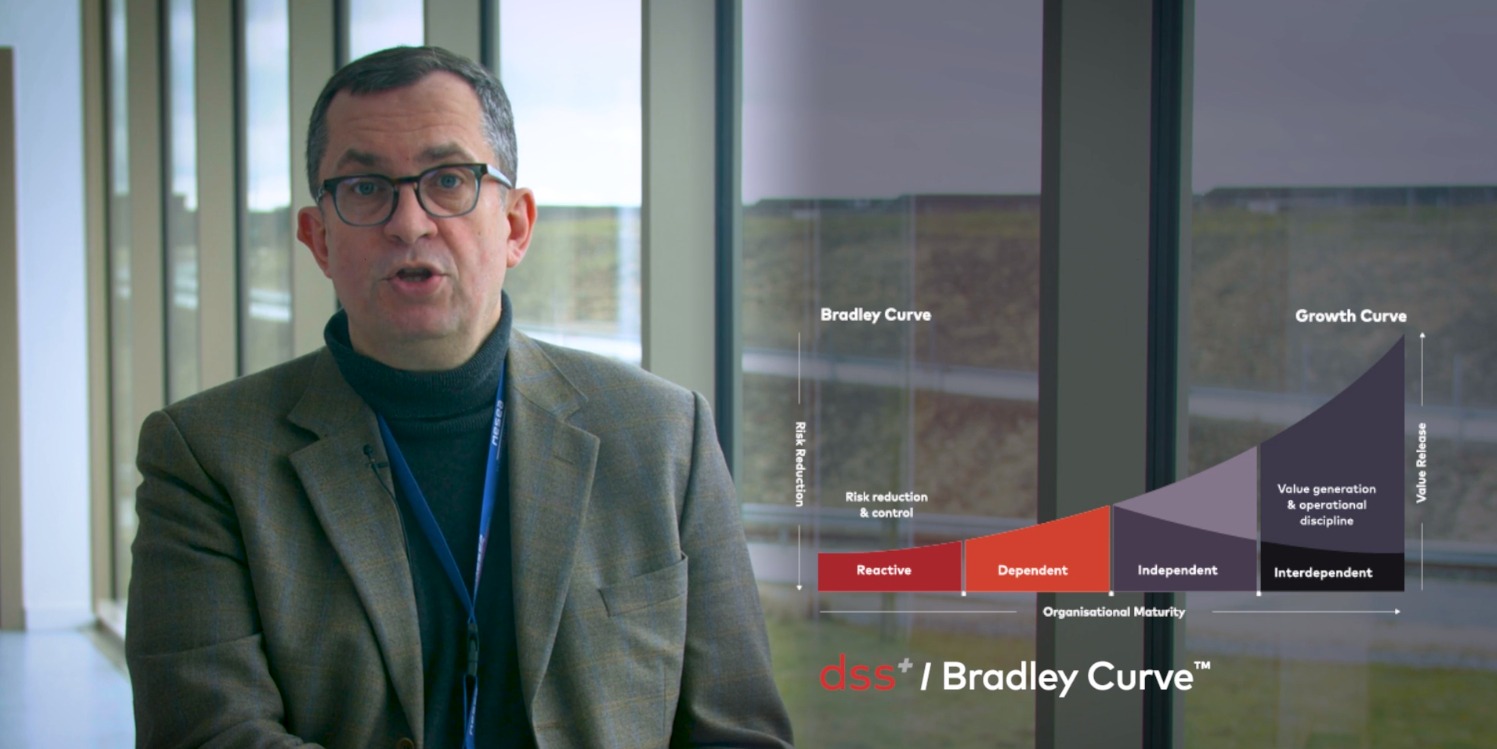 Challenge
The challenge Mesea faced is that their railway maintenance workforce was distributed over a large territory, work was mainly carried out at night, and in all weather conditions. Mesea partnered with dss+ to understand the root cause of the incidents, and developed an action plan through a zero-incident programme, called "All Preventers", involving all leaders, managers and the workforce.
Solution
First, dss+ assessed Mesea's Safety Culture, and benchmarked the results on a Bradley Curve™, developed risk profile and an action plan according to Mesea's prioritisation. Then training was carried out to increase risk management capabilities, develop high risk awareness and mitigation skills to all staff. Training and coaching also covered affective-leadership-based technique to help increase workforce buy-in and raise the maturity of safety culture. Management Operating System (MOS) key routines were reviewed and improved, to help shift the focus towards looking out not only for self, but also for the colleagues on the field. As a result of "All Preventers" programme, LTIR decreased 10 times over a 3-year period, and successfully achieved high engagement at all levels.
"Mesea has succeeded in our safety transformation initiative, with full dedication and commitment from all leaders and the workforce. In that, dss+ provided strong and efficient support, which has significantly decreased LTIR, and put Mesea on a firm track to become a leading zero-incident company."
- Jean-Bruno Delrue, CEO, Mesea