Energy efficiency & decarbonisation program
The client is an integrated multinational oil, gas, and petrochemicals company, based in Central Europe. It has been active for more than 100 years and currently operates in 30 countries with a workforce of 26,000 people. The company has the long-term vision to become a sustainable chemicals company and reach net-zero emissions. The focus of the engagement was to support the client in evaluating a combination of Capex & Opex opportunities for energy and carbon footprint reduction across the following assets in Central Europe: 3 power plants, 3 refineries, 2 olefin plants, and 2 polymer manufacturing complexes.
Read More
Published on Sep 30, 2022

Methods, Procedures and Process
The project comprised the following activities:
Top-down assessment: to quantify each asset's gap to full potential against benchmark, and against their own historical best performance.
Bottom-up assessment: a thorough deep dive on the units, identified as having the biggest "top-down" gap. This consisted of the following:


Process Flow Diagram (PFD) Reviews to understand unit configuration, actual operating conditions, and operating envelopes;
Documentation of ideas, generated during PFD reviews and initial quantification of benefits;
Challenge sessions with the different unit stakeholders to vet the proposed ideas and prioritise opportunities in terms of value and complexity;
Initial detailing of prioritised opportunities in idea charters.


The focus of the engagement was to support the client in evaluating a combination of Capex & Opex opportunities for energy and carbon footprint reduction
Evaluation of their energy management practices: against the dss+ best-practice framework, including:
Energy production & consumption forecasting;
Energy Management & Scheduling organisation (Roles & Responsibilities;)
Flow of energy-related information across the organisation (Escalation & cascading mechanism);
Reporting & Visualisation;
Action Management (Opex & Capex opportunity handling);
Loss accounting & deviation categorisation.


Proposal for the design of Centre of Competence (CoC) structure in line with existing organisational structure;
Other non-core activities consisted of:
Evaluation of alternative sources of funding for Energy Efficiency Capex opportunities;
High-level pre-heat train pinch analysis for one of the crude-oil distillation units;
High-level evaluation of steam trap management practices across the various sites;
High-level evaluation of furnace performance monitoring practices based on internal reports and Solomon study findings;
Recommendations for the improvement of investment decisions around equipment nearing end of lifecycle, by evaluating energy and equipment cost vs. the cost of more efficient design.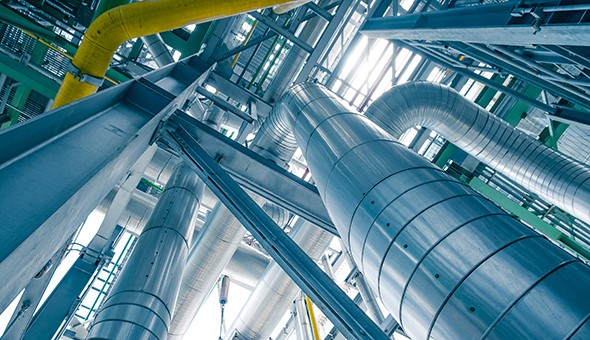 Results, Observations and Conclusions The focus of the exercise was to establish energy efficiency & decarbonisation pipeline. This was further supported by a value realisation curve, which considers the Asset Master Plan (AMP) of the various sites.
The following results were achieved:
$160 Mn

opportunity pipeline for Capex & Opex identified;

800+

short, medium, and long-term ideas generated;

30%

of identified opportunities consist of "quick-win" operational improvements;

2022-2030 roadmap

for all 5 sites defined and aligned with Asset Master Plan

Novel/Additive Information
When embarking on an energy efficiency & decarbonisation program, it's easy to gravitate towards major investments too quickly or dismiss opportunities on the basis of a non-comprehensive business case. Therefore, the main pillars of success for companies embarking on this journey are:
A dedicated governance structure (Centre of Competence) to drive improvement, own the project pipeline, and standardise practices along the value chain;
A robust loss accounting system;
A good Capex Project process to evaluate alternative sources of funding and include energy efficiency as one of the key evaluation criteria.